Legacy Arts and Film Lab produces high quality films, documentaries, short films and commercial advertisements. We also do commissioned film projects to help our partners reach their targeted audience through unique storytelling that involves in-depth research, and a collective creative process. We create, market and showcase our works to the general public with pride as we do quality work.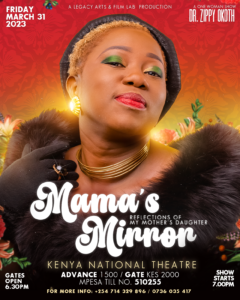 MAMA'S MIRROR is a One Woman Stand-Up Storytelling Show on African Mothers and Daughters. It takes us on Dr. Zippy's relationship with her mother from childhood, youth and motherhood. She tells of her mother growing up in Nairobi to getting married and living in the small town of Homa Bay, while reflecting on Zippy's life in the village to living in Nairobi at the peak of her youth and the re-awakening of the life and bustle her mother told her about the City and men. Performed by the bold and spirited Storyteller Dr. Zippy Okoth, we see a reflection of her bubbly, ambitious, activist mother in Zippy and realise that the more things change the more they remain the same. She tells of mind blowing growing up experiences, love and death in a gripping story that is hard to ignore. This is the story of an enigma reborn from Dorcas to Zippy.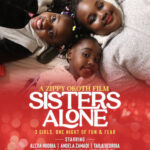 This is a short film about a three sisters who have found themselves home alone.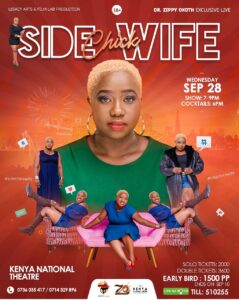 SIDE CHICK WIFE is a Stand-Up Storytelling Show on the Love, Dating and Marriage Scene in Nairobi. Performed by the Bold and Controversial Storyteller Dr. Zippy Okoth, who shares her real life experiences and stories with a touch of humour and truth that can only be re-lived through her voice. She tells of mind blowing love experiences and heartbreaks, of being wifed and side chicked and not knowing which is what, or where she is. Every woman and man relates coz her story is your story. She tells it all in SIDE CHICK WIFE!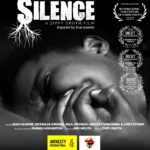 This is a short film about a 13year old who is continually defiled by her step father and her mother silences her, until her elder brother discovers and takes action. The film is deeply riveting and was shot under the support of AMNESTY for the Amnesty Schools Project on Gender Based Violence, in conjunction with Local Youth Groups.
Other short Films under this project are THE END with Talanta Africa, and PIECES by Mizizi Africa, while silence was done together with Wasanii Arts.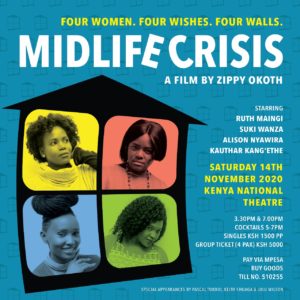 Four women, Four Wishes, Four Walls. When Gigi, a 40yr old spinster informs her three friends that she is at the clinic, they all decide to meet up at her place and divulge in deep secrets and moments as they console with Gigi on her desperation for a baby. They share in laughter, conflicts, love, jealousy and friendship that make their lives truly a midlife crisis.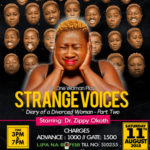 This is a One Woman Play about domestic violence/abuse. The play looks at social, religious and economic pressures to stay in abusive marriages. The stigma that faces divorced persons, the struggles through the separation, the place of the child in the marriage. The search for oneself, for God and for solace.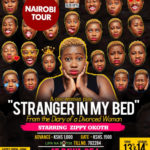 Fusing drama, dance and storytelling enactment,  this story talks about the life of a young girl, a performing artist, who gets into a long distance love and then a  marriage at the age of 25 yrs to a military man. The marriage then becomes abusive emotionally, physically and sexually, and after 5 years of struggling for survival, the loss of her son, and trying all ways to save the marriage, she leaves
with nothing except one handbag and her baby and starts a new life.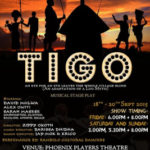 The musical is a real ensemble of drama dance and music.
It is a contemporary adaptation on an African mythology on the Nilotic migration from Sudan. This is a story about three brothers Labong'o, Nyikal and Bor who get into conflict
because of child rivalry that has grown into their adulthood
Keep up to date with our Upcoming Events and Auditions
So that you don't miss any of our production from the best  in the industry.